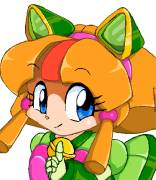 Tape Trading
The European Episode Exchange (EEE) is now on line after some start up troubles.
The EEE is a place for SPC fans to trade SPC tapes in PAL format, which is used in Europe, Australia, and New Zealand.
http://www.edoropolis.org/spcnet/eee/index.html.
North American fans who want to trade tapes should use the SPC Tape Exchange at
http://members.nbci.com/spcshop/tapex.html

Download SPC Episodes!
Here's a list of SPC episode Real Video movies available for download at Edoropolis.Org
Just use the URL
www.edoropolis.org/spclabs2/
and add one of these to the end of the URL
DBD.zip
Dreams.zip
EP27.ZIP
EP39.ZIP
EP40.ZIP
Flute.zip
Gbb.zip
SPC_WWW.ZIP
Xmas.zip
aynilove.zip
char.zip
perfrevu.zip
spc01.zip
spc02.zip
spc03.zip
spc04.zip
spc05.zip
spc06.zip
spc07.zip
spc08.zip
spc09.zip
spc10.zip
spc11.zip
spc12.zip
spc13.zip
spc14.zip
spc15.zip
spc16.zip
spc17.zip
spc18.zip
spc19.zip
spc20.zip
spc21.zip
spc22.zip
spc23.zip
spc24.zip
spc25.zip
spc26.zip
You can go to the old SPCLabs2 page by just using the URL without the zip extension, but many of these episodes are not listed on the page.

Recently Seen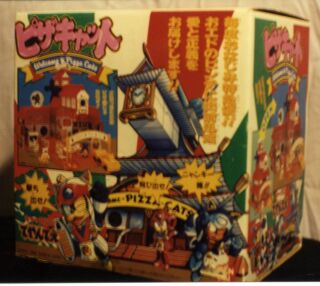 A Pizza Cats "Pizza Parlor Play Set" recently sold on eBay for over $130!
Other items that were a bit more affordable included:
A British edition SPC video for £19.99 (approx. $28.63) in new condition.
An original cel of Fredia (Vi's Mom) for $15
A Speedy cel for £17.50 (approx. $25.06)
Lovely Mipple (Pointless Sisters) resin model kit set 9700 Yen (approx. $90)

This Month's Picture
The Pizza Cats in disguise. No, this isn't Halloween, the Cats are undercover to spy on Francine while she is going on a date with Bucky. Don't remember that? That's because #1; it's been too long and we need to get SPC back on TV, and #2; this is a cel from "Gender Bender Butterflies," and if you live in the USA, it was never on TV. Thanks to Issarlk for this scan!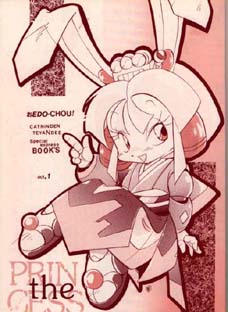 Bye Bye
That's it for this issue. I'll be back next month with another one of course.
Oh, by the way, if you have missed an issue, or want to go read something in one of the old issues, I have just updated the Pizza Cats Review Newsletter Archives at http://www.edoropolis.org/violet/news/
And I'd also like to thank all you SPC fans who have visited my web page at http://members.aol.com/PrncssVi/Hello.html and helped my little counter top 30,000 visits on October 29!
-Violet