Francine KiSS Set is Out
It took a long time, it was bigger, and more difficult than I expected for my first try at a KiSS set, and my real world work didn't help either, but the long awaited Francine KiSS set is ready.
I've temporarily uploaded it to http://members.aol.com/prncssvi/fran.lzh until Fran can get it set up on her page. Of course, anyone who took part in the contest is also welcome to upload it to their own web page as well.
If you're not familiar with KiSS, it's sort of like "paper dolls" for your computer, where you have a "Doll" image with various outfits to dress it up in. If you need to download a KiSS viewer, or want to learn more about KiSS, stop by The Big KiSS Page at http://otakuworld.com/kiss/
The Fran KiSS doll was made with the entries drawn by fans for the "Francine KiSS Contest" held this year at Francine's Page and sponsored by Edoropolis.Org.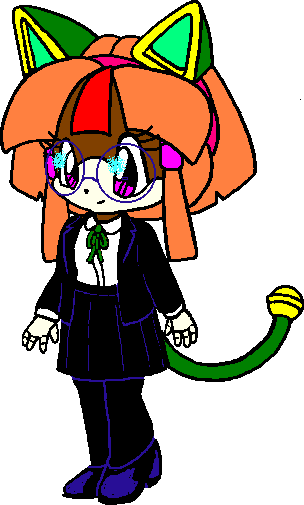 SPC "WAP"
by Richard Whittaker
I've finished my mini-site called "SPC.wap" - in case you didn't know, it's
only available to WAP mobile phones, it's like a mini-version of HTML.
Anyway, inside the site is information on local versions of SPC - where and
when they're on, etc. As with all of SPC.net's mini-sites, I don't intend it
to be "popular", it's just "There" if someone should need to use it. The
address is http://www.spcwap.cjb.net. A WAP emulator can be found at
www.gelon.net

Links
Jance's Pizza Cats Page
http://www.crosswinds.net/~jancemace/

Guido Anchovy's Shrine
http://www.geocities.com/guidoanchovy16/

Big Cheese's SPC Page
http://bigcheese.4mg.com/home.html


Pizza Cats Collector's Market Prices
Pizza Cats items continue to be in high demand. Here are some recent prices seen for on line sales:
Famicom game cartridge, no box $43
Used condition General Catton toy with no box $20
SPC "The Movie" video $33 (Price has actually dropped a bit on these, as one or 2 tend to turn up for sale about every month now)
KNT Japanese Board Game $45
KNT CD sound track $45
"Secret of Pizza Cat" Japanese dojin book $100
Pururun model kit (unbuilt, new condition) $50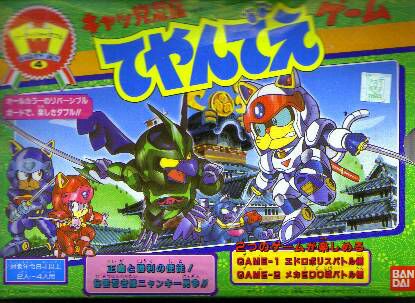 Pizza Cats Sites at DMOZ.org
by DJ Kay C
I just wanted to tell everyone that I've just been approved as an editor for
the Samurai Pizza Cats category at the Open Directory Project
(www.dmoz.org) - for those who don't know what it is, it's the world's
largest collection of websites covering every category imaginable. As it's
run by humans, it's constantly updated and sites are reviewed for their
content. If you would like your site to appear, please submit it for
approval at
http://dmoz.org/Arts/Animation/Anime/Titles/S/Samurai_Pizza_Cats/
- I can only accept original, fully
operational sites and I cannot guarantee that all sites will be accepted.

Edmonton's Animethon
SPC fans in the Edmonton, Canada area should check out the Animethon on July 15-16 at Grant McEwan collage. SPC will be shown as part of the event's programming! Admission is free with a donation to the Food Bank! SPC will be shown on day 2, but there's tons of other anime to watch, so if you can go, go both days.
"Lil'Polly", and "Survechay" plan to attend, if you want to get together, you can e-mail survechay@geocities.com. Animethon's web page is at http://anime-alberta.org/animethon/, check there for more info.

This Month's Picture
What is it? A children's book? A CD single? A Japanese video? Something else?
I don't really know...

Bye!
It sure is one hot summer in Little Tokyo, I hope you're all staying cool. Next month, Francine will be the featured character, see you then!

-Violet