Pizza Cats to air in Italy!
By DJ Kay C
Italy - Home of Pizza, Pasta, Loud gesticulating 'pizzaioli' and now also of
the Pizza Cats. Yes, after a very long 10 year wait we have got the
confirmation that SPC will finally be shown in Italy!

While we don't have an awful lot of info on the show at the moment, you will
be able to get updates at SPC.net (http://www.spcnet.cjb.net). For the
moment, here is some basic info!

The show is called "Samurai Per Una Pizza" and translated, becomes "Samurai
for a pizza". No, it doesn't make a lot of sense, but this is usually the
kind of title we should have expected. No translated anime ever gets away
from being renamed something completely different.

The series is shown by Fox Kids Italia (www.foxkidsitalia.it) on all days at
7:30 and 17:10 CET (Central European Time). Fox Kids Italia is available as
part of the BasicStream (www.stream.it) satellite package, and so should
theoretically be visible from all of Europe. It will definitely be available
in Italy (obviously) and Italian Switzerland.

As for character names, episode names and voice artists, we'll just have to
wait until we get more info! Again, all updates will be posted on
www.spcnet.cjb.net.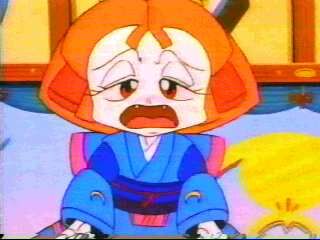 The Pizza Cats "Bored Room"
That's the SPC Bored Room is a place for SPC fans to talk about anything SPC related when they are bored.
http://pluto.beseen.com/boardroom/a/48560/
Its sort of like the alt.tv.pizzacats newsgroup, but on the web, so you don't need Usenet access to read it. It's also a bit more casual
If you want to link your page to it, just stick the banner at
http://www.geocities.com/Tokyo/4685/bbanner5.gif
onto your SPC page and link it to the URL given above.

Links
SPC Memorial Shrine (New)
http://members.tripod.com/GuidoCx17/Emporium.htm

Ian's Pizza Cats Page (Reopened)
http://members.aol.com/iburry/home.html

Big Cheese's SPC Page (New)
http://bigcheese.4mg.com/home.html


Featured Character
Guido
By Tigress, Pururun, and Violet
English name: Guido Anchovy (AKA Muffin in "Pizza Bird delivers")
Japanese name: Sukashii pronounced "skah-shee"(a pun on Sukasu ="Show off", "Cool")
German name: Guido Casanova
Height: 150 cm
Weight: 55 kg
Weapons: The "Sun Spot Umbrella", AKA the "Parasol of Doom", which can emit a heat ray, or a hypnotic beam. (Or just used as a club while closed). It has a sword in the handle that is called "Pika-pika" (sparkle-sparkle) in KNT. He also uses throwing daggers/darts. Guido can use his sword to do a special attack like Speedy's Cat's Eye Slash and Polly's Heart Breaker, but he rarely uses this.
Likes: Girls, the beach at Prisoner Island
Dislikes: Easy listening & rap music, being left out
"defender of truth, justice & right to bear umbrellas"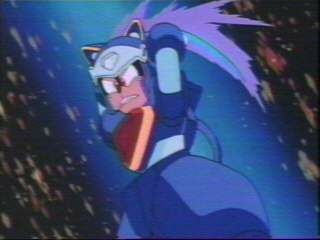 Guido seems to be the junior member of the team, often taking third place to Speedy and Polly, but, with Pizza Cats fans he has a loyal following, many fans consider Guido to be their favorite character.

Guido fancies himself to be a "Lady's Man," but he actually has very little success with women. Lucille is often subjected to his flirting, but he has to compete with Speedy for her affection. She doesn't mind the attention, but she doesn't seem to be too interested either. Guido also thinks Polly is "kinda sexy" when she takes charge, but doesn't normally pay much attention to her or Francine in a romantic way, which some people consider unusual considering he chases after about every other girl in town. Maybe he's already been rejected by them before the series started. Still, he does propose to Polly once (Emperor Fred Does Hard Time), and steps in when he doesn't think Speedy is treating her right (Great Comet Caper pt2).
Known to sing in the shower
Guido's Anchovy has an aunt Sophie, and an uncle who writes for the show. But his own show-biz career started in summer school when he starred in "Cat on a Hot Tin Roof" while Speedy was working behind the scenes (The Big Cheese Shows his Filmy Substance). Guido likes to sing in the shower, but when he made his own music CD, it seemed that his music mostly appealed to himself, since he bought most or all of the CDs himself.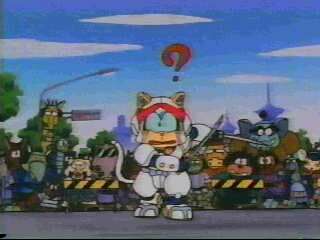 Pizza Cats Party
The second "Pizza Cats Pizza Party" was held at the "ConFurence" comicbook and animation convention in Anaheim, California on April 22. Pizza Cats tapes in English and Japanese were shown from 7PM 'til midnight for a packed room of Pizza Cats fans and first time viewers. The party's organizer, Ted Sheppard says he hopes to hold a third party at the convention next year, hopefully with a bigger room.

This Month's Picture
It's the box to the Nyangoking (Great Catatonic) toy, as sold by Bandai in Japan. This was advertised to have been sold in Europe with English packaging as well, but no one I know of has seen this yet. And, no, I'm not the lucky owner of this item, this picture was sent in by a Japanese fan. In Japan, this collectable toy will sell for $50-$70, if you are lucky enough to find one.

Bye!
It's starting to get hot, summer is coming! I hope everyone gets a chance to relax and have some fun. As for me, I'll be back next month, with another issue of Pizza Cats Review!
-Violet